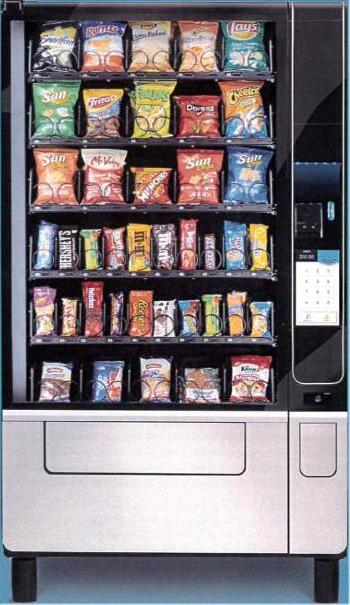 VendRev-40
Snack Merchandiser
72" H x 41" W x 34.1" D - 595 Lbs.
3.5 standard touch screen**upgradeable with 10" touchscreen (which has the icart features tied to it.

Integrated PayRange device

Leaner styling with recessed payment area.

Very large and wide glass in the machine that is separate from the payment area and also the delivery bin. The glass opens to the left & the payment area pulls straight out.

ADA compliance

Stylish new executive look with a brushed steel meets iPhone styling!
MSRP: $4100
Our Price: $3795
Snack Machine Choices:
To get a delivered price quote in your area, CLICK HERE.